Practices

Content
Marketing
Customer-centric content and authority leadership are critical to building brand trust, accelerating lead acquisition and shortening selling cycles. Yet all too often, we witness random acts of content development. Brands have to pay more attention to content marketing performance, impact and return on investment, particularly as it relates to lead acquisition, customer predisposition, trust building, and shortening of selling cycles.
GlobalFluency looks at these "digital content factories" and looks to bring more rigor, creativity and strategic thinking to content specification, origination and packaging.
How does your marketing content perform? We often ask how our content reads, how it looks, how often it is downloaded or how well it stacks up to the competition. But content performance and return are seldom viewed through a holistic and comprehensive lens.
Marketers spend an average of 25 percent or more of their total marketing budget on content generation, but they rarely track the ROI of this spend and the impact and influence of what they produce, package and distribute across multiple channels and formats.
Too few companies measure the performance of their marketing content, and very few have an accurate read on the relevance, influence, reach and adaptability of their materials and collateral. In a study by the Chief Marketing Officer (CMO) Council, only 22 percent of IT professionals said they were very satisfied with vendor content quality.
In today's complex selling cycle, the right marketing content is essential to triggering customer conversation, consideration and conversion. Both sales and channel organizations need high-caliber content to acquire leads, elevate the sale to a strategic level and close high-value deals.
GlobalFluency excels in helping companies gauge their content effectiveness. We have a proprietary content assessment process that measures the relevance, resonance and return of your valued marketing materials and assets. We make content marketing programs more impressionable, actionable and measurable to help you keep a closer eye on your content ROI.
required reading
featured download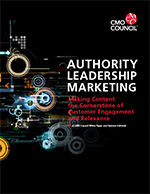 Making Content the Cornerstone of Customer Engagement Customer-centric content and authority leadership are critical to building brand trust, accelerating lead acquisition and shortening selling cycles.
Download »