Our Core
Intelligent Market Engagement (IME) is central to the way GlobalFluency helps brands engage and acquire customers. Our integrated approach uses authority leadership practices to set market agendas, grow brand relevance and mindshare, and fuel new business opportunities.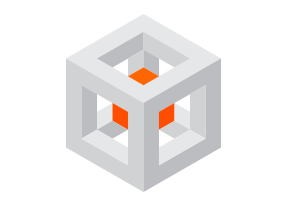 Embracing Authority Leadership
Authority leadership marketing aligns your brand with critical customer issues, needs and requirements to drive relevance, recognition and engagement. Through our IME process, we build compelling advocacy agendas, thought leadership platforms and strategic value propositions. Our IME programs prime and condition markets in order to create a more receptive selling environment. We help you become a trusted knowledge broker through effective digital content marketing that attracts and nurtures qualified customer prospects.
HOW IT WORKS
Our campaigns encompass an integrated process of planning, theme development, research and audience engagement resulting in the publication of credible, influential rich media content and reports. Our highly efficient and effective omni-channel delivery includes digital and traditional media platforms, as well as our own executive networks. See how it works graphic >
PROGRAM COMPONENTS
GlobalFluency has the skills and resources to deliver a full range of integrated campaign components. From creative web development, to executive and consumer surveys, to content production, live events, web interactions, and global media relations. We do it all, so you have a turnkey program that propels your business and brand to new heights. See program components >
Case Studies
What makes the IME model different from some of the marketing and strategy models floating around the web is that it is tested, proven and scalable. IME molds intellectual capital into relevant advocacy agendas and point-of-view platforms to shape and influence market perceptions and establish marketers as thought leaders, knowledge brokers and subject matter experts. Now more than ever, brands are looking for meaningful engagements and relationships with highly qualified decision makers. This is why clients engage with GlobalFluency and its affinity networks like the CMO Council and BPI Network.





Foxit Read Case Study
Goal
Build global brand recognition, market demand and new business opportunities for Foxit Software, a leading provider of fast, affordable, and secure PDF solutions.
Audience
Executives, IT professionals and business users of PDF solutions in large enterprises and SMBs worldwide.
Challenge
Foxit Software has developed a full suite of PDF solutions that support the complete document lifecycle (create, collaborate, edit, manage, share, secure, and track usage) in an affordable and easy to use application. It has grown rapidly, with more than 100,000 customers of its editing software, PhantomPDF, as well as more than 450 million users of its free PDF reader. It is also innovating powerful new solutions, including ConnectedPDF, a cloud-based solution that allows businesses to remotely track the use of documents online, control who can see and edit them, and enable collaboration around PDF documents, even after documents have been distributed. However, many organizations still don't know they have a viable and better option for PDF.
Platform
A global communications and content marketing campaign
Strategy
GlobalFluency has worked with Foxit for nearly three years to build its global profile and establish the company as leading innovator and thought leader in the PDF software market. The agency helped position and launch ConnectedPDF as a breakthrough technology that defines a new market space, heralding the era of smart, connected documents. It has also showcased its executives as thought leaders and promoted its customer successes, numerous enhancements to its software and a series of strategic acquisitions that grew Foxit's global reach, solution set and technology portfolio.
In addition, the Business Performance Innovation Network has conducted two major market studies highlighting the challenges of "Document Deluge" and risks associated with insufficient document security. These studies included global surveys of PDF users and business executives and demonstrated the need for new innovation around the PDF standard to improve document control, collaboration and security in a connected world.
Business Outcomes
GlobalFluency has played a prominent role in Foxit's rapid growth and continued acquisition of customers. Its messaging and communications strategies, product launches, market communications, and executive communications have driven a huge increase in coverage within influential technology, vertical industry and business media. The study reports and associated campaigns have driven many hundreds of downloads and significant market interest and media coverage. They have also provided new selling opportunities and content for the Foxit sales force.
Close

Navis Read Case Study
Goal
Raise the profile of Navis and inspire interest in new solutions that improve collaboration and data access across stakeholders in the global shipping industry.
Audience
Executives and IT professionals in the global shipping industry
Challenge
Navis and its new start-up XVELA were seeking to build industry consensus for new digital solutions to improve transparency and communications among maritime industry stakeholders, including terminal operators, carriers, shippers, consignees and others. They needed to be seen as thought leaders and innovators driving positive digital change that would improve industry efficiency and profitability at a time of significant economic upheaval in their industry.
Platform
Competitive Gain in the Ocean Supply Chain
Strategy
The Business Performance Innovation (BPI) Network, powered by GlobalFluency, initiated a global research and advocacy campaign looking at the state of digital transformation and collaboration within the global ocean supply chain. A study, based on a survey of over 200 stakeholders in the global shipping ecosystem and in-depth interviews with leading executives, demonstrated widespread deficiencies in the industry's information infrastructure and a woeful lack of efficient collaboration, data sharing and transparency. The findings showed that executives believed the industry could achieve massive gains in productivity and customer satisfaction if it moved to new technologies and processes. It highlighted major areas in need of improvement, including carrier to terminal coordination and planning, overall supply chain visibility, improved terminal operations, cargo flow predictability, carrier planning and routing, and others.
Business Outcomes
The study report and campaign had an immediate impact and generated widespread discussion within the ocean supply chain. The report generated more than 1,200 downloads from industry stakeholders, more than 50 articles in industry, technology and supply chain media outlets, requests for speakers at major industry events, and an uptake in customers inquiries for Navis and XVELA. The findings laid the groundwork for strategic discussions between Navis executives and top industry leaders and productive meetings with customers and prospects for the Navis and XVELA sales teams.
Close


The City of San Jose Read Case Study
Goal
Effectively position San Jose as the Capital of Silicon Valley
Audience
Business executives, media, analysts, and key infuencers
Challenge
San Jose is often forgotten thanks to the bright lights and picturesque landscapes of its neighbor to the north, San Francisco. With its proximity to technology giants across the Silicon Valley and its infrastructure ready to support the businesses of tomorrow, San Jose sought to differentiate itself from other innovation hubs across the United States, but also around the world. But aside from an old Dionne Warwick song, it seemed few businesses actually "knew the way to San Jose." GlobaFluency was selected as the official agency of record to represt the City of San Jose's Office of Economic Development and was quickly charged with identifying key messaging points, authority leadership platforms and headline grabbing stories to tell the world that San Jose was open for business. Through-out the multi-year engagement, GlobalFluency also worked with various departments across the city, representing various programs and projects from the city's bold Green Vision strategy to its advancements in Green technology through technology showcases and grass-roots community engagement programs.
Platform
Inspired in San Jose: Realizing the Vision of the Future in the Captial of the SIlicon Valley
Strategy
GlobalFluency quickly aggregated insights and points of view from across the city's government eco-system, crafting a cohesive and dynamic messaging architecture that would allow the various offices, organizations and constituencies across the city to "sing from a single song sheet". The comprehensive "brand vision guide" included key sound bites, data points supporting each message, and key resources individual speakers from the city's Mayor, City Council members and public information resources could quickly access to unify messaging across a complex matrix of influencers. This architecture was later iterated to specify core areas of progress and strategy for the city including green and environmental policy, sports and entertainment, culture and arts, technology and business establishment and international knowledge exchange and connections. GlobalFluency also worked to craft key news-making platforms to position San Jose as a best practice leader in recovery economies and innovation cultures.
Business Outcomes
Development of a comprehensive Brand San Jose survey of local business leaders to capture impressions of San Jose
Primary messaging architecture for City of San Jose; 6 iterations for specific strategies or audiences
Over 150 articles or feature stories featuring economic growth or business development messages about the City of San Jose in top tier busniess and news outlets
Over 17+ million daily media impressions per year across digital and print media
Leveraged CMO Council connections to gain corporate adoption of San Jose messaging architecture for those organizations looking to bring new talent to work and live in the city
Close


SGI / Intel Read Case Study
Goal
Engage IT Buyers in a New Conversation
Audience
IT buyers, decision makers, influencers and market thought leaders
Challenge
Rackable Systems was the small Silicon Valley innovation upstart, taking on tech giants like Dell, IBM and HP to become known as one of the most nimble and tech-forward server manufacturers and developers. But in a crowded market, Rackable Systems quickly realized it needed to differentiate and start new conversations with key influencers and stakeholders if it was to stay out of the highly comoditized price wars the server giants were waging in the data centers. While environmental issues and "going green" had become trendy conversations, few brands were able to tie these practices to business outcomes and revenue optimization. This is where GlobalFluency saw opportunity for Rackable. Through the course of the engagement, Rackable Systems also made the move to acquire Silicon Graphics International (SGI), allowing GlobalFluency to engage in helping update the out-dated SGI brand vision and face and merge the Rackable and SGI brands for both internal and external stakeholders.
Platform
Think EcoLogical
Strategy
GlobalFluency developed a milestone thought leadership initiative, sponsored by SGI and Intel, to combine environmental concern and commitment with rational business management in the data center. The comprehensive Think EcoLogical campaign included a benchmark report that provided the most comprehensive and detailed analysis ever conducted around the state of sustainability and what companies are doing to make improvements in the extended value chain. To continue the dialog, GlobalFluency developed the "Eco IT Monitor", sponsored by SGI, that could calculate cost savings and implications of data center energy consumption based on local weather, specific data center utilization requirements and energy costs. The Eco-IT Monitor, designed, developed and programmed by the in-house GlobalFluency interactive team, was able to provide key benchmarks to IT executives specific to costs, savings and environmental improvements that could be made within their data center environment. A series of go to market creative pieces were also created to supplement the roll out of the Think EcoLogical campaign and establish the connection between environmental consciousness and business management.
Business Outcomes
Over 1000 downloads of program reports and whitepaper
125 highly qualified leads in first few weeks of Eco-IT Monitor calculator launch
Video series featuring leading CIOs and senior data center executives discussing the new environmental and business imperatives shaping the data center
Leads and executive engagement with Sony, Merrill Lynch, GlaxoSmithKline, Intuit, Orange, Citi, McKesson, Disney, Sprint, Yahoo!, Time Warner
More than 30 prominent media articles on program and launch
Close


DIMENSION DATA Read Case Study
Goal
Establish Dimension Data as a global expert, thought leader and de-facto resource for data center and IT business transformation.
Audience
Data center and IT executive leadership
Challenge
IT transformation had become a "buzz word" as far too many people paid lip service to the idea of transformation, but few offered deep insights and best practices into how market leaders were achieving true change and transformation.
Platform
Establish a new community dedicated to data center innovation, IT transformation and elevating the conversation around IT performance to a business-critical mandate: TransformBiz.org
Strategy
Effectively position key executives as public thought leaders in the Transformation dialog; establish benchmark research to rate the state of IT and data center transformation; initiate peer-to-peer conversations and dialog around key challenges and requirements.
Business Outcomes
Designed and developed a new web portal http://transformbiz.org/ supported by an integrated digital campaign to build community and invite participation
Created thought leadership reports, video content, interviews, infographics, and more to drive market dialog and engagement
20,000 unique web site visitors engaged in over 110 conversations
Hosted three executive roundtables engaging over 60 IT executive leaders in San Francisco, London and Singapore
Generated more than 6,000 registered downloads of content within a 9-month campaign
Secured 160 news articles worldwide including CIO, DevOps.com, ComputerWorld, Security Insider, BizTech Magazine and more
Close

UNICEF Innovation Center Read Case Study
Goal
Create a collaborative community to crowdsource top technologies that can be leveraged by UNICEF to address the most pressing challenges across the globe.
Audience
Innovators, technologists, researchers, nonprofit field workers, and entrepreneurs
Challenge
From access to clean water, to disease prevention, to education, millions of people around the world are in desperate need of innovative technologies and products that fulfill their basic human needs. While many technologies exist with positive social impact, leveraging and scaling those technologies to reach the last mile is a difficult challenge.
Platform
Establish a brand new website with an integrated ideation platform to highlight top global challenges UNICEF is looking to solve in the most remote and underserved communities around the globe. Showca
Strategy
Effectively engage top innovators and technologists in both the private and nonprofit sector in order to establish creative and innovative solutions that can be ruggedized, leveraged, and scaled to address the world's most pressing challenges. Create visually compelling ideation journey via online portal and ideation platform, as well as compelling ads and challenge campaigns to compel top technologists to share solutions that can address the last mile.
Business Outcomes
Designed and developed new web portal http://causetech.net/ to showcase feature challenges and highlight top innovative solutions
Created single-sign on integration into an IdeaScale-supported ideation platform to allow users to easily contribute perspectives and ideas
Created visually compelling ad campaigns, infographics, and video content to incentivize participation in top global challenges supported by UNICEF Innovation Center
Over 300 active users on the ideation platform; participation includes posting new ideas, collaborating with others to improve upon those solutions, and voting for top solutions
UNICEF leaders seek out top solutions showcased on CauseTech portal to leverage and scale those solutions to address the most pressing global challenges facing children around the globe
Close