About Us
/ Leadership Details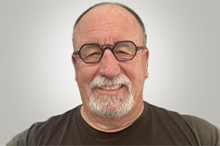 Donovan Neale-May, President
Neale-May is founder and executive director of the Chief Marketing Officer (CMO) Council (www.cmocouncil.org), a global affinity network of more than 16,000 senior marketing executives in 10,000 companies controlling nearly $1 trillion in annual, aggregated marketing spend. He is also the founder and executive director of the Business Performance Innovation (BPI) Network ( www.bpinetwork.org), a global community of executive change agents dedicated to transformation, business remodeling, process innovation and corporate renovation.
Neale-May recently formed and leads a new Growth Officer Council for chief growth, revenue, commercial, finance and business development leaders and RevTech innovators. The first thought leadership initiative, dubbed Growth Engineering: Mapping Routes to Revenue, includes an online content resource (www.growthguidancecenter.com).
Neale-May also serves as president of GlobalFluency, Inc., an international demand generation marketing firm and innovator of thought leadership content marketing using an Intelligent Market Engagement® model. Previously, he held senior management roles at marketing, promotions, and PR agencies, including Ogilvy & Mather, in Silicon Valley, Los Angeles, New York, and London. During his four decades as an international marketing and brand strategist, Neale-May has consulted with over 300 leading multi-nationals, new venture starts and emerging growth companies.
A native South African, Neale-May also founded and runs the SABLE (South African Business Link to Experts) community, a trusted group (www.sablenetwork.com) of global expat South Africans. These domain experts provide mentoring, coaching and advisory services to South African companies, entrepreneurs and institutions seeking to fund or commercialize innovation, as well as enter, grow, and partner in worldwide markets.
Neale-May served for 18 years on the board of directors of Travelzoo (NASDAQ: TZOO). He chairs the Rhodes University Trust in the USA and sits on the university's board of governors in South Africa. He has also served as an adjunct professor at Seoul National University in South Korea. Neale-May left South Africa in 1974 to play rugby professionally in Italy. He now keeps a home in Simon's Town, South Africa to escape the California crush in Santa Cruz.